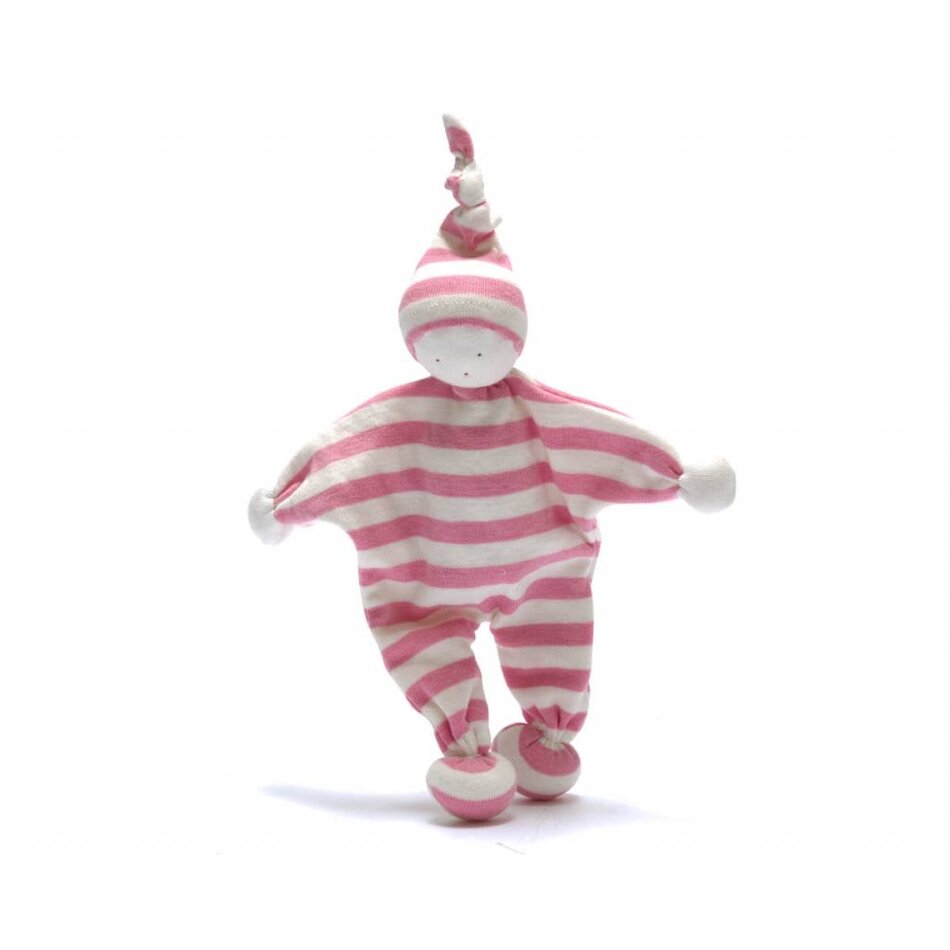 Organic and Fairtrade, ± 20cm x 24cm
DETAILS
This adorable baby comforter is hand made using off cuts of 100& Eyptian organic cotton clothing material. With pale pink and white stripes, this is the perfect baby comforter for newbies as it is also stuffed with organic cotton.
Handmade, fairtrade and machine washable. Tested to EN71 and CE.
Approximate size: 20cm x 24cm
All Under the Nile toys are handmade so sizes can vary significantly. Dimensions are given as a guide only.


DELIVERY
1-2 days
ARTICLE NUMBER
1603